Theresa May's approval rating has fallen to -34 following the general election according to YouGov.  In April, the PM had a net favourability rating of +10.  The net score is a comparison between approvers 29% and disapprovers at 63%.
Jeremy Corbyn's net score is 0 – meaning equal numbers of people approve and disapprove of him.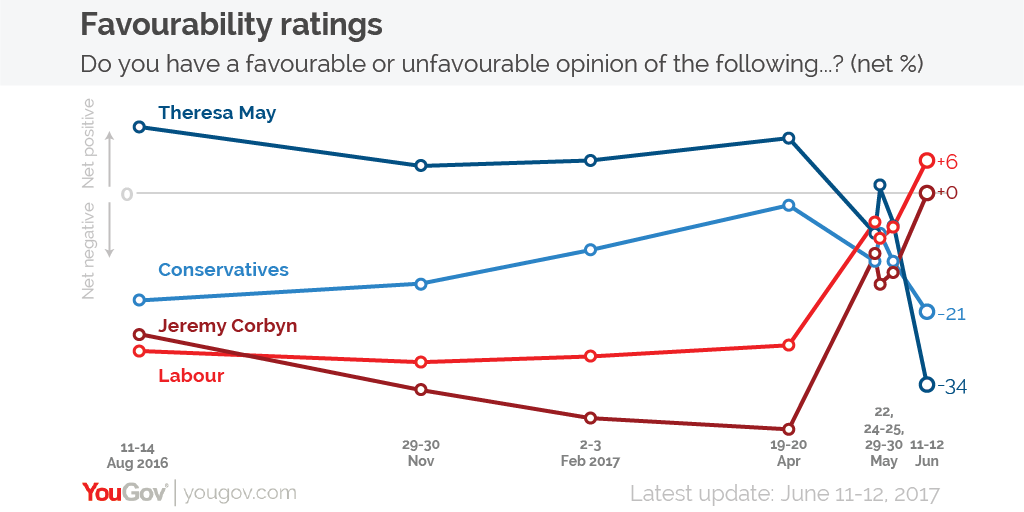 Incredibly the Prime Minister has become more unpopular even than Donald Trump.  With 36% favourability versus a disapproval score of 59% according to Gallup who measure the president's rating on a daily basis his net score is -23. The fact that May is scoring nine points lower is staggering given that Trump has the lowest average approval rating of any US president since records began.